About us
rove is an education and training company which has supported the needs of its learners and employers for over 10 years.
From working in partnership with NHS Trusts to deliver vocational qualifications and Apprenticeship programmes; to supporting quality management professionals worldwide develop and progress with their careers through CQI and IRCA accredited qualifications and courses, rove has consistently demonstrated outstanding results.
Our ethos is simple, we work in partnership with employers and learners to recognise talent, develop skills and unleash potential.
Quality Management courses
60,000 delegates in over 100 countries across the world take CQI and IRCA Certified Training every year. Here's why:
They enhance your career development
They contribute towards your CPD showing further recognition of your achievements
You are recognised for contributing to your organisation's improvement in its performance and customer satisfaction
You can achieve a professionally recognised CQI certificate.
Our distance learning qualifications mean you study at home, in your space and your time, with total support from rove. You can find out more here…
"rove have had a positive impact on our organisation, they demonstrate a clear understanding of our organisational needs and provide delivery models that suit our needs".
"By providing a flexible, responsive and professional service and always deliver above and beyond our expectations."
Annette Connor
Vocational Training and Development Manager
Northumberland, Tyne & Wear NHS Foundation Trust
"It really was a pleasure to learn, gain confidence and improve my skills through rove. Everyone I met was kind, helpful and very professional."
Jane Bounds
Team Secretary
Tees, Esk and Wear Valleys NHS Foundation Trust
"My experience with rove was fantastic. The training was superb, which helped me prepare me for work and my future within the NHS."
Aaron Brown
Clerical Officer/Transcriptionist
Northumberland, Tyne and Wear NHS Foundation Trust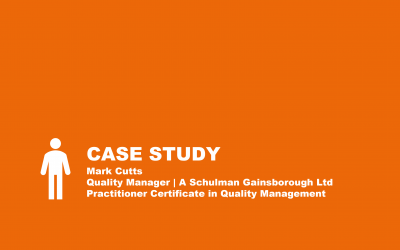 Mark Cutts, Quality Manager at A Schulman Gainsborough Ltd, has achieved the Practitioner Certificate in Quality Management following promotion to a new role.   Starting his journey in the middle of Covid-19, he recently completed his learning journey with rove, and...
read more
Stay in the know
Keep up to date with our offers, news and views.